Long Range Cordless Phones
Engenius Long Range Cordless Telephone

provides for communications over larger coverage areas including Nurseries, Car and Truck Rental Lots, Storage Facilities, Caravan Parks, Farms, Marinas, and other Large Campus environments.
This model is ruggedised and able to withstand heavier usage.

The EnGenius Durafon supports 1 PSTN Line, combined with up to 9 Handsets per base and a maximum of 4 bases.
-Two-way radio, independent of the base unit. Gives handset to handset communication.
-Speakerphone function
-Rugged splashproof housing
-Broadcast Facility - direct announcement to all handsets or a group of handsets
-PABX Compatible
-Caller ID and Caller ID on Call Waiting tones 30 calls (network dependant)
-Call transfer - announced or unannounced
-High Capacity Li-ion battery. Eight Hours talk time, 50 hours' standby time
-Battery change with call on hold
-Four Line illuminated display
-Digital privacy and clarity
-Key Guard to prevent accidental dialing
-Call Timer
-30 name/number speed dial memory
-Auto Power Management
-Call Hold
-Mute/flash/last number redial
-Signal strength indicator
-Six Level Volume Control
-Any key answer (optional)
-Four distinct ringing tones
-Low battery alarm and display
-Four selectable keytones
-Hearing Aid Compatible
-Two handset antennas included
-Audio in socket for music or message on hold
-Headset Socket
-Car Charger socket
-Convenient belt clip
-Optional high gain outdoor antenna
-One year all-component warranty

There are essentially 2 types of long range cordless phone in New Zealand that are recognised as the go to solution when people want a cordless phone to carry around a School for example. The first is a ruggedised handset model that'll suffer a few drops and can connect an external antenae to extend the range further. The second is slightly less expensive and is not however ruggedised but also encompasses a built in answermachine should the handset go out of range.
Engenius Freestyl1 Long Range Cordless Telephone

provides secure communication in a wide variety of applications.
It is ideally suited for light industry and large sites where coverage has previously not been possible with Dect, 2.4 Ghz and 5.8 Ghz cordless phones
The Freestyl1 is fully approved in Australia and New Zealand for both business and home use.
Coverage of Up to:
6 KM's With External Antenna*
9 Total Handsets
Wireless Intercom
Any Key Answer
Call Hold, Call Transfer, Caller ID with Call Waiting
Call ID Phone Book: 50 Entries
Speakerphone, Also allows Base station dialing
Selectable Ring/Vibrate Mode
4-line Backlit Display
2.5mm Headset Jack
Key Guard
Selectable Ring Tones
Rapid Charging
Digital Spread Spectrum Security
Easy Installation: This system can be setup in a matter of minutes for basic Extreme Range coverage with User Friendly Programming
Built in 2-Way Radio between handsets offers walkie talkie like functionality which operates independent of the base station - Users can take the FreeStyl handsets with them for a handy and quick alternative way to communicate
No WiFi Interference - The FreeStyl high power frequency will not interfere with today's wireless networks

Contact us for a price
P & C Business Solutions - Auckland, New Zealand Phone +649 445 1551 Mobile 027 4803 035
Email: pauls@phonesandcables.co.nz
Contact us for a Price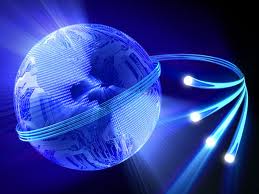 Contact us by
email
or ring 0274 803 035 or +649 445 1551.